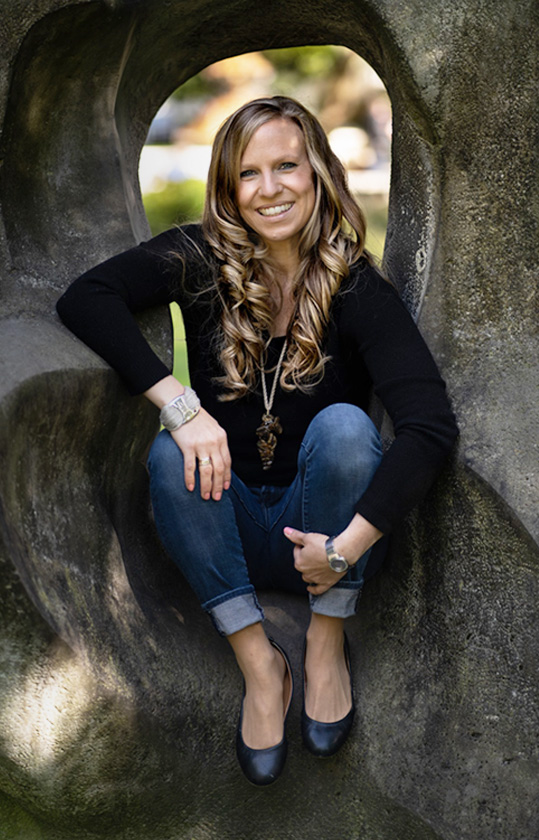 Emily  Szajda, writer, chef, yoga/meditation instructor and sports nutritionist left "Corporate America" managing high-volume restaurants in Phoenix, Arizona for an entrepreneurial life focused on finding work/life balance in Europe.
After she launched a successful wellness program with Serendip Spa, a sanctuary in the heart of Brussels, worked with the internationally recognized Belgian Beer and Food Magazine, and hosted sumptuous events with Bookalokal, she moved to Barcelona. Emily co-founded BCN Connections, an educational travel company providing medical professionals continuing education training abroad.
Currently, Emily works with GBSB Global Business School and writes for Basmati and Chowhound. Emily lives in Washington DC where she offers group, corporate and private yoga, meditation and mindfulness trainings. She collaborates with recharj® meditation studio, located in the city and Marino Wellness, located in Los Angeles.  She also provides nutrition counseling to an array of international clients.
Emily has appeared on HGTV's House Hunters International and other international media platforms.
BLOG: www.emilyszajdayogaandwellness.com
FACEBOOK: www.facebook.com/emilyszajda/
INSTAGRAM: www.instagram.com/emilyszajda/